Proudly Serving the Thornhill & Surrounding Areas for over a decade

Life's Poochy is committed to providing you with the comfort of reliability. Your peace of mind is our peace of mind. Specializing in dog walking, our # 1 priority is that your pooch gets the right amount of physical and mental stimulation during the day. Life's Poochy utilizes years of experience with dogs to ensure your pooch is always kept safe and satisfied.
Life's Poochy services Thornhill, North York, Richmond Hill & Maple. If you are outside this area, please contact us to see if we can accommodate you.

Unlike humans who are awake for extended periods of time throughout the day and asleep for extended periods of time at night, dogs are a little different. It's normal for dogs to take series of naps throughout the day. When your pup is awake, too little exercise, stimulation and boredom are primary reasons for behavioral related and health related issues. Whether you choose private or group walks, all of our closely supervised, fun-filled dog walks are exactly what your pup needs to be healthy, happy and well adjusted.
Let's talk! Call us at 416-566-7595 or visit us to talk about your dog's requirements in more detail.
Meet & Greet
The comfort of both you and your pooch is of utmost importance to us, and so we provide a complimentary meet n' greet before commencing walks to ensure all parties are happy and comfortable.
We're All Set!
Once we have all of your dog's info in our database and have arranged access, we can start the walks!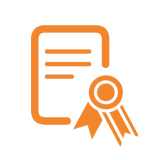 Bonded & Insured
Life's Poochy is bonded and insured with Verge Insurance Group. We are also Pet First Aid Certified. Set up a recurring weekly schedule or book walks when you need them through our online portal or by calling us.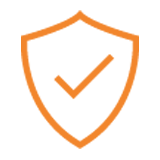 Safe
Your dogs safety is our top priority and your dog will be walked in only safe environments where the behaviour of all dogs in the pack are carefully considered prior to each walk. With Life's Poochy your dog is a part of our family too.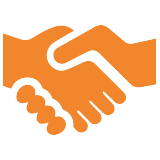 Reliable
Your dog depends on a daily routine to feel secure, which is why we guarantee to arrive in the time window you've selected, and we don't switch walkers from day to day. We want your dog to form a bond with their walker!
We look forward to hearing from you.
See What Clients Are Saying About Our Service

We have been fortunate to have Leora take care of our first Dog, a Golden Retriever and now our one- year old Black Lab, Riley. Both dogs adore her and Riley eagerly waits most mornings by the window looking for Leora for his run with her in the park. Leora certainly knows how to care and train dogs and we have complete confidence in her abilities. She is a lovely young woman who is extremely reliable and can be called upon – as we have—to help out on short notice. We are delighted to recommend Leora as your dog care giver/walker. You will find none better.
I am thrilled with Life's Poochy dog walking service. Our dog Gracie is so happy and excited as soon as she hears the car arrive to pick her up. I thoroughly trust that she is well cared for and treated with as much love as she gets at home. Highly recommend!
Life's Poochy has taken the best care of our Lacey, from the time she was just a puppy; they are part of the family! ​The love and care for each dog is obvious and abundant. Life's Poochy always goes that extra mile. I would highly recommend them to any dog owner.
Leora is absolutely amazing with dogs and people! She has been walking our pup Mac for over two years, and has boarded him a few times too. She treats animals in her care as if they were her own and goes out of her way to make sure they are safe, healthy and happy. Leora is Pet First Aid Certified and was able to respond quickly and attentively when Mac was injured while out on a walk (through no fault of hers, dogs will be dogs!), which helped with a quick recovery. We trust her completely with Mac, and know he adores her too.
Leora has walked my dogs on and off as needed for many years. My current dog is obsessed with her even though she doesn't see her often. She is very caring and protective towards all of her clients as if they were her own. She is a true animal lover and always makes sure that the dogs have a great time. I highly recommend her !
Leora is amazing ! Our dog Turtle walks with her 3x a week for the last three years and he loves it ! Leora treats him like GOLD and she goes above and beyond, taking him for extra long walks rain or shine. She's literally part of our family and we cant live without her.
Leora is exceptional in that she has always gone over and beyond the call of duty in caring for our Boston Terrier, Bird. Leora displayed genuine affection and caring in her interactions with Bird. There have been many instances where Bird's health has been a concern and Leora has communicated her concerns in a timely manner and as well as acted proactively, which not only saved us worry and time, but the trips to the vet had we waited. We highly recommend Leora and Life's Poochy Dog Walking Service--and so does Bird! -Warmest Regards,
Leora is amazing and accommodating and most importantly my dog loves her. He sits by the door and waits for her and comes home exhausted! He has so much fun with her and her pack. She is extremely caring and has a great sense of humour. I would highly recommend her! I wouldn't trust anyone else with my boy!
Dog walking is more than just a job.
It's a commitment to the well being of animals who are family members more than pets.